Welcome to Spring 2020 semester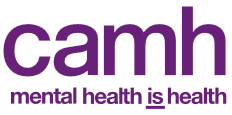 Hello,
This learning environment provides access to online courses developed in collaboration with the Centre for Addiction and Mental Health (CAMH).
For technical support and/or accessibility inquiries please contact courses.help@camh.ca
Please ensure you are using the latest version of your browser to access the learning environment. We recommend using Google Chrome or Mozilla Firefox browser for optimal online learning experience.
---
Webinars
Register for the free webinar: The Virtual Client Experience Survey for Mental Health and Addictions: What Do Your Clients Really Think About Your Virtual Services?
Register for the free virtual education program, ECHO Coping with COVID to connect with health care providers across Canada to gain new skills, knowledge, and confidence in caring for yourself and your clients during COVID-19.
---
COVID-19
We hope you and your family are safe and healthy. For your interest, here is a list of information and resources related to COVID-19:
---
The Opioid Crisis page contains links to information and resources (e.g., news articles, tools, websites, etc.) related to opioid overdose prevention, treatment for opioid addiction, harm reduction programs, etc.