Welcome to Spring 2020 semester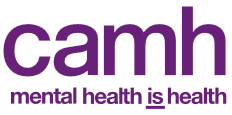 Hello,
This learning environment provides access to online courses developed in collaboration with the Centre for Addiction and Mental Health (CAMH).
For technical support and/or accessibility inquiries please contact courses.help@camh.ca
Please ensure you are using the latest version of your browser to access the learning environment. We recommend using Google Chrome or Mozilla Firefox browser for optimal online learning experience.
---
COVID-19
We hope you and your family are safe and healthy. For your interest, here is a list of information and resources related to COVID-19:
---
The Opioid Crisis page contains links to information and resources (e.g., news articles, tools, websites, etc.) related to opioid overdose prevention, treatment for opioid addiction, harm reduction programs, etc.